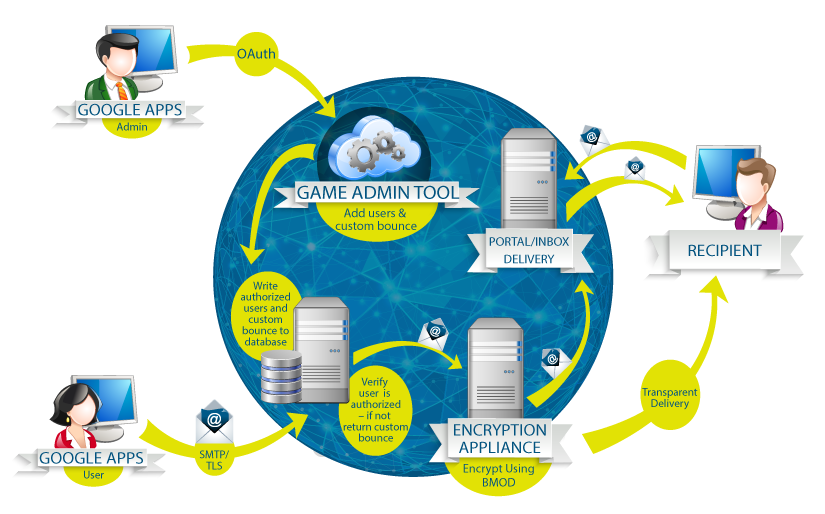 Google Apps Message Encryption (GAME) is an email encryption service for Google Apps customers. Designed by ZixCorp at the request of Google, GAME provides secure email to Google Apps users communicating outside Google's secure cloud to all other email users.
GAME provides on-demand message encryption, so you can securely communicate with business partners and customers. Google Apps customers can predefine security policies to trigger encryption of sensitive information in their outbound email communication. Using ZixCorp's Best Method of Delivery, GAME provides transparent encryption between Google Apps and ZixCorp customers, as well as the ability to deliver securely to anyone, anywhere and on any device.
GAME has a 100 user minimum licensing requirement.  If you have fewer than 100 users and/or are not using Google Apps as your email service, we offer the full Zix email encryption solution.