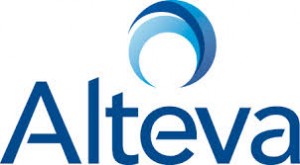 Hosted Voice is a telephony service, where an Intranet Private Branch Exchange (IPBX) is not placed in the company itself, but is provided from a server in a data center. The VoIP phones in the company generally communicate with the IPBX server over a broadband Internet connection.
The result is a more flexible system with more features and service options.
Cost Savings
Savings with a hosted voice solution are significant and include long distance charges, monthly access costs, equipment purchase, and maintenance.
Applications
Applications available on a hosted voice system can significantly improve employee communications resulting in improved overall employee productivity.
Mobility
Alteva Mobility for Smartphone and Desktop provides end-users with a Unified Communications (UC) experience across mainstream mobile and desktop platforms including Windows, Mac, iOS and Android. By seamlessly integrating Alteva's voice and Unified Communicators platform, Alteva Mobility completes the overall Alteva UC solution by focusing on the user and not just the device. This allows users to take advantage of all of the features available to them no matter where they are located or what device they are using.
Unified Communications
Unified Communications & Collaboration (UC&C) allows businesses and employees to communicate whenever, wherever and however they choose. Alteva's UC&C solution delivers its customers the ability to choose from  multiple collaboration tools to deliver best in class end-users experience while giving businesses the tools they need to stay productive and efficient.
Call control and multimodal communications

Presence

Instant messaging

Unified messaging

Speech

Conferencing

Collaboration tools
Upgrades
Hosted Voice allows companies to take advantage of upgraded technology without having to replace or systems internally.  Instead the provider does it for you at the data centers.