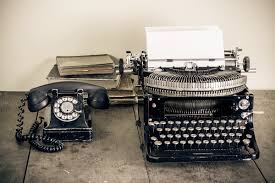 This article about detailing how outdated technology is slowing your business down is the first in a multi-part series providing ideas and guidance for companies looking to modernize their business with cloud and mobile solutions.
---
For many small business owners, it is easy to put off technology decisions for more pressing day to day matters. Sometimes, however, "If it ain't broke; don't fix it!" can do more harm than good. Outdated IT slows you down and costs you money in lost productivity and missed opportunities. Your old technology also sends a message to your customers about how well your business can serve theirs. In today's cloud and mobile world, your small business has affordable access to the same caliber productivty tools and services as large enterprises. If your business is not taking advantage of the close and mobility, your competition is and you are falling behind due to outdated technology.
Here are a few ways in which outdated technology can slow down a business:
Reduced Efficiency: Outdated technology often lacks the speed, processing power, and features of newer solutions. This can lead to slower system performance, increased downtime, and inefficient workflows, ultimately slowing down productivity.
Compatibility Issues: As technology advances, older systems may struggle to integrate with newer software, applications, or hardware. This can create compatibility issues, data transfer problems, and hinder the ability to leverage modern tools and innovations.
Limited Functionality: Outdated technology may lack the capabilities and features required to meet evolving business needs. This can restrict the organization's ability to adopt new strategies, offer improved customer experiences, or take advantage of emerging trends in the industry.
Security Risks: Outdated technology often lacks the latest security patches and updates, making it vulnerable to cyber threats and data breaches. This can have severe consequences, including financial loss, reputational damage, and non-compliance with data protection regulations.
Inefficient Collaboration: Outdated communication and collaboration tools can hinder effective teamwork and communication within the organization. This can lead to delays in decision-making, slower response times, and decreased overall collaboration efficiency.
Addressing the Roadblocks of Outdated Technology in Business
Moving From Outdated Technology to The Cloud
Moving to the cloud does not need to be an "all or nothing" proposition. Most small businesses start with email and move on to file sharing/collaboration. Business apps, like Customer Relationship Management (CRM) and Accounting can also be good places to start, delivering a high return and value for the migration effort and spend.
For some, affordably migrating to the cloud and going mobile is easiest to accomplish with the latest version of tools and software that you already use. For others, moving to the cloud and mobile is an opportunity to change the way your team works, so moving your team to new tools is best.
Google Apps or Microsoft Office 365?
This is the question we are asked most often by fellow small business owners and IT leaders. Google Cloud or Office 365?
Our answer is: YES.
We are not saying your choice doesn't matter when it comes to upgrading your outdated technology and speeding up your business. We are saying that Google Apps and Microsoft Office 365 fit different businesses differently. Microsoft Office 365 extends the Microsoft Office ecosystem with collaboration, communication, and data/information tools that will never exist in your desktop version of Office.  Google Apps integrates broadly with most of the newer, cloud and mobile first tools preferred by small business. And, we have five ways to integrate your MS Office desktop software with Google Apps, so you don't need to abandon the tools you already know.
Both ecosystems help you get stuff done faster, communicate more efficiently, and make mobility easier. Which solution is best for you depends on a factors ranging from where your team works and how you want to improve communications and collaboration to which line of business systems are critical to your success. By looking at your full IT environment, you can pick the cloud productivity platform and other cloud services that make the most sense, and delivery the greatest return.
Footprints, Workloads, and Clouds
Beyond your basic productivity suite (email, documents, spreadsheets, files, etc) and collaboration tools (voice, chat, conferencing, document sharing), more small businesses are moving other workloads from their on premise footprint into the cloud. Do not get flustered by the jargon! Workloads are simply applications or data processing; your footprint is the physical IT systems you use; and the cloud is, well, any cloud infrastructure or hosted service where you can run your workloads.
For small businesses like yours, moving other applications into the cloud will improve security and reliability, offer better business continuity, and mitigate or lower costs. And while some applications don't have a cloud version you can use (i.e., Quickbooks Online lacks features and reports most of our customers want or need), you can move those systems onto cloud server with remote desktop access.
Overcome Outdated Business Technology Today
Your job is your business and serving your customers. Our job is to make sure your IT helps you do your job better and more efficiently.
To overcome day to day challenges, businesses should regularly assess their technology infrastructure, identify outdated systems, and prioritize necessary upgrades. Investing in modern, scalable, and secure technologies can help streamline operations, enhance productivity, improve customer experiences, and position the business for future growth and success.
Talk to us about your business, your goals, objectives, and priorities. Challenge us to find ways to help you reach your goals with our managed cloud services. We will bring our vision, enthusiasm, expertise, experience, and pragmatism, along with our commitment to either add value, or get out of the way.
Let's start the conversation!
---
0
0
Allen Falcon
https://www.cumulusglobal.com/wp-content/uploads/2021/08/cumulus-15-years.png
Allen Falcon
2016-04-18 12:30:27
2023-06-26 20:55:38
Don't Let Outdated Technology Slow Your Business Down