Google constantly works to enhance security and reduce the prevalence of spam in Google Workspace and Gmail inboxes. AI-powered defenses successfully filter out almost 15 billion undesired emails each day. Google stops over 99.9% of spam, phishing, and malware threats. Still, as spamming techniques evolve, threats to user security persist.  Google will deploy new rules for bulk email senders. These rules prevent SPAM using email best practices that we should all follow.
Improving Security with Email Validation
Starting in February 2024, Google will implement new criteria for bulk senders (i.e., accounts that send more than 5,000 messages to Gmail users in a single day). These new requirements focus on email validation, the evaluation of an email address's legitimacy. 
New Requirements for Bulk Senders:
Authenticate Email

: Bulk senders must strongly authenticate their emails. This protects against exploitation of loopholes by malicious actors and allows users to trust the source behind the emails they receive.

Enable Easy Unsubscribe

: Bulk senders will be required to provide recipients with an easy, one-click option to unsubscribe from commercial emails. These unsubscription requests must also be processed within a time period of two days.

Send Wanted Emails

: Google will set a clear spam rate threshold to protect Gmail users from receiving an abundance of unwanted emails. Notably, this measure is an industry first. 
This Change Impacts You
If email is part of your marketing program, even if you are not a bulk sender, these rules impact you. While Google is enforcing these rules for bulk senders, following these rules improves your email results. By improving your email reputation, and reducing the risk of impersonation, your emails are more likely to land in the inbox rather than the junk or spam folder. 
Things to Consider
1 Make sure your Domain Name Service (DNS) email settings and protocols are correct and complete.
2  Preferably, use an email marketing platform instead of your Google Workspace account for large group and bulk marketing emails.
Email marketing platforms give you the ability for easy un-subscribe and will provide the necessary features to comply with the anti-spam and data privacy laws and regulations.

Google limits the number of recipients per email and the number of emails you can send per day. Google may suspend your account if you exceed these limits.
Your Next Steps
Contact us or click here to schedule a call with a Cloud Advisor  to review your DNS protocol settings and our Managed DNS Services.
For more details about Google policies that impact emails received by, and sent from, Google Workspace, review Google's Email Sender Guidelines.
About the Author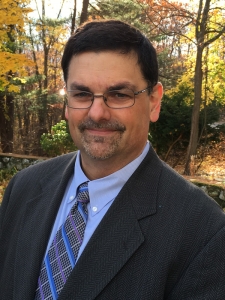 Allen Falcon is the co-founder and CEO of Cumulus Global.  Allen co-founded Cumulus Global in 2006 to offer small businesses enterprise-grade email security and compliance using emerging cloud solutions. He has led the company's growth into a managed cloud service provider with over 1,000 customers throughout North America. Starting his first business at age 12, Allen is a serial entrepreneur. He has launched strategic IT consulting, software, and service companies. An advocate for small and midsize businesses, Allen served on the board of the former Smaller Business Association of New England, local economic development committees, and industry advisory boards.

https://www.cumulusglobal.com/wp-content/uploads/2023/12/Spam.png
512
512
Allen Falcon
https://www.cumulusglobal.com/wp-content/uploads/2021/08/cumulus-15-years.png
Allen Falcon
2023-12-06 08:30:54
2023-12-05 18:04:54
Google Upgrade Prevents SPAM and Defines Email Best Practices