Changing the Way You Buy Office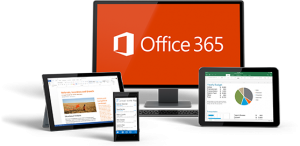 At Microsoft's 2015 Worldwide Partner Conference, Microsoft openly discussed plans to replace Enterprise Agreements and most Open Value licensing with subscription based models. Going away are the per-device, traditional "box" software.  For Microsoft, this is more than a change in method, it represents a change for the better in how the company will distribute, update, and enhance MS Office and other products. Forget major releases every 2 years, a subscription model enables continuous incremental improvements and will make Microsoft even more responsive to customers' needs.
This Change is Good for You, the Microsoft User
In addition to better access to innovation, the new Office 365 Business and Office 365 ProPlus licenses are the best fit for most small and mid-size businesses.
Each license covers 5 PCs or Macs, 5 tablets, & 5 phones per user
Your team can install MS Office on any device they use, giving them the ability to work on nearly any device, from anywhere, at anytime.
Local and/or Web Versions of MS Office
Depending on your license choice, you can have both the local and web versions of MS Office.  Your team has added flexibility and features, and the ability to work securely from anywhere at anytime.
1TB of Cloud Storage
Keep documents secure, usable, and sharable without messy sync-and-share apps, email attachments, or thumbdrives.
License Flexibility
Adjust your license count, as needed, on a monthly or annual basis, avoiding sunken costs on unused licenses and features.
Lower Cost
Licenses with local and cloud Office licensing are as low as $99 per user per year, about 1/3 less than purchasing Office with Software Assurance or paying for upgrades every 3 to 4 years.
If you are thinking about, or ready to upgrade to your MS Office licensing, contact us for a free license consultation and Office 365 Business or Office 365 ProPlus quote.  We will match you the best license option.
And, through January 31, 2016, you can save at 5% or more on annual prepay Office 365 Business licensing.
0
0
Allen Falcon
https://www.cumulusglobal.com/wp-content/uploads/2021/08/cumulus-15-years.png
Allen Falcon
2015-12-16 10:00:55
2015-12-16 10:00:55
Changing the Way You Buy Office