Coronavirus and the American with Disabilities Act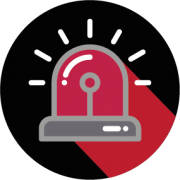 (Published 5/4/20)
The US Equal Opportunity Employment Commission (EEOC) has published guidance on the applicability and limits of the Americans With Disabilities Act (ADA) and the Rehabilitation Act.
While the ADA and Rehabilitation Act rules continue to apply, the do not interfere with, or prevent employers from following the guidelines and suggestions made by the CDC regarding steps employers should take regarding the Coronavirus (COVID-19).
The EEOC has provided guidance, consistent with these workplace protections and rules, that can help employers implement strategies to navigate the impact of Coronavirus (COVID-19) in the workplace.
0
0
Allen Falcon
https://www.cumulusglobal.com/wp-content/uploads/2021/08/cumulus-15-years.png
Allen Falcon
2020-05-04 17:00:34
2020-05-04 17:00:34
Coronavirus and the American with Disabilities Act