How eBay Can Destroy Your Business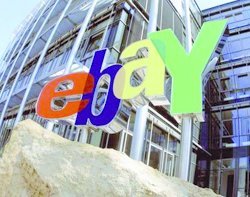 eBay is putting your business at risk … and not in the way you might think.
This is not about lost productivity, eBay stores, or your merchant account. This is about eBay letting hackers attack your computers.  This is about hackers using eBay to steal usernames and passwords, employee data, and customer data.
As reported by ComputerWorld, eBay is under attack by security professionals for allowing "active content" in ads, which allows hackers to create listings and fake pages with malicious code.  Over 100 eBay listings have already been found to include malicious code designed to steal usernames and passwords.  Many of these listings were hijacked from sellers with 100% ratings and years of successful sales, creating a false sense of trust.
Employees shopping during their lunch break can unwittingly open up your corporate network to hackers, enabling theft of personal and customer information.
While eBay promises to monitor and assess the situation, one simple fact remains:
Even trusted web sites from major corporations can be compromised and pose a threat to your data … and your business.
While preventing people from using the Internet is an option, it is not a realistic option in today's world.  Active protection is your best option.  Web filtering solutions not only block known malware sites, these services examine the code, content, and behavior of sites for malicious activities like those embedded in the corrupted eBay listings.  Combined with solid endpoint/user protection, you can defend your staff, your data, and your business from attack and data loss.
---
Web filtering solutions cost less than $3.50 per user per month with an annual contract. Please contact us to learn more or request a quote.
Click these links to learn more about Security Threats and Web-based Malware.
https://www.cumulusglobal.com/wp-content/uploads/2021/08/cumulus-15-years.png
0
0
Allen Falcon
https://www.cumulusglobal.com/wp-content/uploads/2021/08/cumulus-15-years.png
Allen Falcon
2014-09-24 10:00:26
2014-09-24 10:00:26
How eBay Can Destroy Your Business