Upgrade Your Endpoint Protection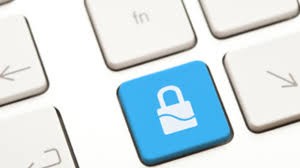 Most malware and virus protection takes the form of an endpoint protection solution that resides on each PC or Mac. As the system accesses files, the content is compared against a database of malware profiles. These types of solutions are failing more frequently as the number of malware variants skyrockets and the threats get more sophisticated.  Detecting malware depends more on analyzing file behavior patterns than it does the file content.
Cloud-based Alternatives offer Better Solutions
Traditional endpoint protection software is limited by the local device resources and the need to minimize performance degradation.  Instead of using a database with megabytes or gigabytes of information, cloud-based solutions compare file content and behaviors against terabytes of information, improving accuracy and dramatically reducing risks. The footprint on the endpoint can be significantly less, avoiding the performance impact of most endpoint protection software. Cloud-based endpoint protection solutions offer the ability to protect users across devices — PC, Mac, iOS, and Android — through a single system and management console.
Leveraging a cloud-based endpoint protection solution can improve your protection against current and evolving risks, at a more cost-effective price.
Our Recommendation
We recommend Webroot SecureAnywhere as our preferred solution for several reasons:
Webroot is better at catching behavioral malware, such as ransomware

Webroot can coexist or replace your current endpoint protection solution

Webroot can protect individual devices, or users across multiple devices and device types

Webroot has a small, secure footprint that does not create performance issues
And, we can offer you Webroot SecureAnywhere for 25% off the published price. Learn More.
Our Offer
Try Webroot SecureAnywhere for free for 21 days and let's see if your current solution is missing any risks. If you like what you see, we can save you money on licenses and support.  If not, we discontinue the service.
Interested?  Let us know.
0
0
Allen Falcon
https://www.cumulusglobal.com/wp-content/uploads/2021/08/cumulus-15-years.png
Allen Falcon
2016-04-05 10:00:30
2016-04-05 10:00:30
Upgrade Your Endpoint Protection