What You Don't Know Can't Help You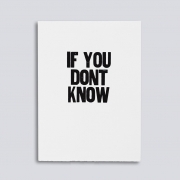 I expect you have heard the old saying:
"What you don't know won't hurt you." — Anonymous

In the cloud-y world of IT services and solutions, the lesson is better expressed as:
"What you don't know, can't help you!" — Allen Falcon
For a long time, small and midsize businesses (SMBs) moved to the cloud to replace existing services with more efficient, secure, and accessible cloud services. This was good for a while, but the landscape has and will continue to change. Now, when we talk to SMBs like yours about current IT services and the cloud, we talk about your business objectives and priorities. We talk about your growth opportunities, challenges to overcome, and how we can help you and your business succeed.
Today's cloud services reflect your need for business results.
Cloud services, like Microsoft 365 Business, include a range of additional apps new to Office and, in most cases, unique to the cloud.  These apps give you access to value-add tools designed to help your business, such as:
Outlook Customer Manager

: A simple contact manager and CRM tool that integrates with your existing inbox, calendar, and contacts

Bookings

: An app that allows customers to easily self-schedule appointments from available time slots

Listings

: A marketing app to build online pages and presence on Facebook, Google, and other platforms

MileIQ

: Automated mileage tracking app for expense reports and/or tax filings

Connections

: An easy-to-use app for simple email marketing tasks and campaigns

Flow

: Automate processes, work flows, and approvals
These apps are joined by low-cost add-on services that let you to consolidate and simplify your IT environment — and save money.  For example, in Microsoft 365, adding PSTN conferencing gives you a standard telephone bridge for any Skype for Business or Teams conference call.  You can replace paid conferencing and web meeting services like WebEx, Zoom, and GoToMeeting with a tool that truly integrates with Outlook, your inbox, and your calendar.  At a cost of only $4 per user per month, and the ability to limit your purchase to users with a defined need, you can dramatically lower the cost of audio and video conferencing while providing a better experience for organizers and attendees.
Clearly, Microsoft 365 is not simply "Office in the Cloud."  The value-add apps, low cost add-on services, and more than a half dozen additional security features in Microsoft 365 create a more robust ecosystem for productivity, efficiency, and growth.
The Challenge is Adoption.
Adding value only happens when your team is aware of, and knows how to use, the broad range of capabilities in services like Microsoft 365.  Getting your team from Point A to Point B, and then Point C, takes effort.
Here are some ideas to help you empower your team and enable your business:
Don't Overwhelm:

Presenting too many capabilities, or too much training, all at once can overwhelm your team. Instead of understanding how they can do their jobs more efficiently, they may feel lost.
Not knowing where to start leads to paralysis.

Start with the Familiar:

Even the traditional Office applications (Word, Excel, etc.) have features that are unique to the Microsoft 365 versions and ecosystem.
Refresh your team's knowledge of the apps they already use and know, adding these incremental productivity features into the mix.

Focus on Capabilities Specific to each Role:

Not every person needs every app or feature.
Focus on matching specific features, apps, and capabilities to the people on your team that will benefit the most.
Lessons and learning should be relevant to each team member's job.

Provide Continuous Learning for Continuous Improvement:

Make learning an on-going activity that happens in small, manageable events.
3 to 5 minutes per day, less than 20 minutes per week, can provide team members with ideas and insight they can put to immediate use.

Create a Culture of Learning:

Incent participation to set clear expectations and establish value for the learning process.
Monitor team member participation and progress.
Provide feedback and encouragement, particularly to the "leaders" and "laggers".
Encourage team members to share their knowledge with peers.
Getting more value from your existing IT and cloud solutions starts when your team understands what is there for them, and how to use it to their advantage.  Improving adoption improves results, and need not be a major cost or time commitment.
---
Cumulus Global offers a self-paced, video learning system that tailors content to roles within your organization.  For more information, contact us for a brief call with one of our Cloud Advisors.
---
0
0
Allen Falcon
https://www.cumulusglobal.com/wp-content/uploads/2021/08/cumulus-15-years.png
Allen Falcon
2018-07-31 10:04:21
2018-07-31 10:04:21
What You Don't Know Can't Help You