SBA Re-Opens Disaster Loan and Grant Program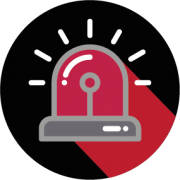 (Published 6/17/2020)
The Small Business Administration (sba.gov) announced earlier this week that small businesses can again apply for relief via the Economic Injury Disaster Loan (EIDL) program.  This includes applications for fee, up to 10,000 advances, regardless of the loan's approval.
The interest rate is fixed at 3.75 percent and terms run from 2 to 30 years based on each borrower's cash flow and ability to make payments. You can defer an EIDL for a year and can use the funds for "debts, payroll, accounts payable, and other bills that cannot be paid due to the impact of the disaster and that are not already covered by a Paycheck Protection Program loan," the SBA wrote in a news release.
You can request an advance of $1,000 per employee, up to a combined $10,000. This advance will not have to be repaid, and small businesses may receive an advance even if they are not approved for a loan. If you have received a Paycheck Protection Program (PPP) loan, the amount that can be forgiven will be reduced by the amount of your EIDL advance.
Some agricultural businesses are now also eligible as a result of the latest round of funds appropriated by Congress in response to the COVID-19 pandemic.
Unlike PPP loans, you must apply directly through the SBA, and not through a lender. Click here to learn more or here to apply.
0
0
Allen Falcon
https://www.cumulusglobal.com/wp-content/uploads/2021/08/cumulus-15-years.png
Allen Falcon
2020-06-17 16:00:21
2020-06-17 16:00:21
SBA Re-Opens Disaster Loan and Grant Program