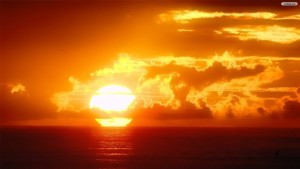 If something works, why fix it?
We understand why you may still be running Windows Server 2003. For businesses with relatively simple IT needs, the benefits of moving off Windows Server 2003 has never quite justified the cost. After all, migrating means more than new hardware and a new version of Windows Server. Migrating triggers a major round of updates to other systems, such as backups, virus protection, databases, and business software.
Let's face reality: Migrating is expensive and probably adds little or no value to your business.
Modernization Adds Value
When people remodel kitchens and baths, they do more than replacing aging appliances and cabinets with new versions of the same old stuff. People improve their space utilization, make traffic flows more efficient, add features that make life easier and more convenient, and improve aesthetics.
The same is true for IT. When you modernize your infrastructure, you have the opportunity to update how your IT supports the way you and your team work on a day to day basis.
Companies that modernize their IT, they …
Improve the ways in which employees communicate with each other and with customers
Enhance and enable collaboration and the sharing if information
Make work more efficient with better access to information and applications
Empower people to work remotely and from mobile devices
Reinforce efficient and improved processes
Modernization 101: Server to Service
One of the most effective ways to modernize is to replace aging servers with cloud-based services.
Replacing Exchange servers with Google Apps or other cloud email services is a long-proven to reduce costs, outages, and frustration. This modernization can enhance data privacy while enabling new communication capabilities, ranging from secure instant messaging and voice calling to video conferencing and integrated mobile services.
When you move from a physical file server to a managed cloud file service, your modernization still leaves you with shared file space, control over access and permissions, data backup and recovery, and malware protection. More than lowering the cost of file storage, file service modernization  ….
Enables more efficient and effective sharing of files and information
Improves version control for files and documents
Delivers easy and secure access from mobile devices and remote users (without the cost and headaches of VPNs)
Lets users work together, in real time or not, as part of a team
Provides a slew of additional capabilities proven to enhance productivity
Getting Started
Just like your kitchen, your first steps in your IT Modernization are to think about what …
currently works,
could work better, and
new features and ideas you need or want to incorporate.
For your IT modernization, you need to look around and window-shop … get ideas and a sense of the market. As you learn about your options, think in terms of services, not things, and how you want your employees to work with one another, with your customers, and with others. From there, you can start thinking about features, design, and how you can best use new, cloud-based solutions.
---
If you are worried about the end of Windows Server 2003 in July, or if you are dreading a migration from aging systems to new versions of the same old solution, contact us to discuss your needs and priorities. Give us a chance to design a solution to modernize your technology, and your business.
---
0
0
Allen Falcon
https://www.cumulusglobal.com/wp-content/uploads/2021/08/cumulus-15-years.png
Allen Falcon
2015-06-12 10:00:35
2015-06-12 10:00:35
Still on Windows Server 2003? Don't Migrate, Modernize!