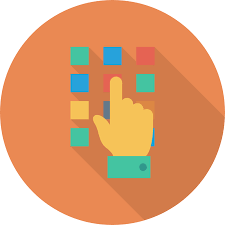 While schools, teachers, and families want schools to safely re-open, the reality is that in most areas of the country, remote learning will be part of the plan this coming school year.  In addition to ensuring student access and adapting teaching methods, the move to remote learning creates new communication and privacy issues.  Working with schools and districts across the US, we see new requirements for voice services, such as:
Full Access
Even schools with Voice over IP phone systems may not have a way for staff to receive and make calls remotely.  More than forwarding an extension to a home or cell phone, staff should be able to answer, transfer, and initiate calls.  Additionally, unanswered calls should go to the school, not personal, voice mailbox.
Hotline / Service Desk
With staff working remotely, provide the ability for managed call groups with either "ring many" or "round robin" features to ensure staff are able to answer student calls quickly.
In addition to IT help lines, these service desks can help librarians assist student with research, enable counselors provide better coverage, and ensure calls to administrative offices are answered or routed when staff are working remotely.
Privacy for Personal Phone Numbers
Not all staff have school phone numbers that they can use to call, and receive calls, when out of the office.
Special education teachers, aids, liaisons, and coordinators, and other staff that need to communicate one-on-one with families, should not have to make calls from, or disclose, their personal home or cell phone numbers.
Cloud VoIP solutions can augment and fill gaps in your current phone services so you can fully support remote teachers, staff, and learners.
With cloud VoIP services, we can easily tailor incremental and point-solutions to your needs while managing per-user and total costs.  Capabilities include:
Individual direct dial numbers or extensions
Soft phone apps for mobile devices, laptops, and desktops, providing:

Ability to make and receive calls on any device without disclosing personal phone numbers
Access to all phone service features
Access to system voicemail services

Single or multi-level call direction menus
Service Desk / Agent Pools that provide:

Ring many, round-robin, or prioritized inbound call assignment
Ability to mark self available or unavailable
After-call work period before receiving next call to allow for documentation/transition
Depending on the features and functionality you need, we can deploy native Microsoft and Google voice services or bring in third party services designed to work with G Suite for Education and Microsoft 365.
Please contact us to discuss your needs and explore your options.
0
0
Allen Falcon
https://www.cumulusglobal.com/wp-content/uploads/2021/08/cumulus-15-years.png
Allen Falcon
2020-08-03 16:53:01
2020-08-03 16:53:01
Remote Learning + (Privacy x Access) = New IT Needs