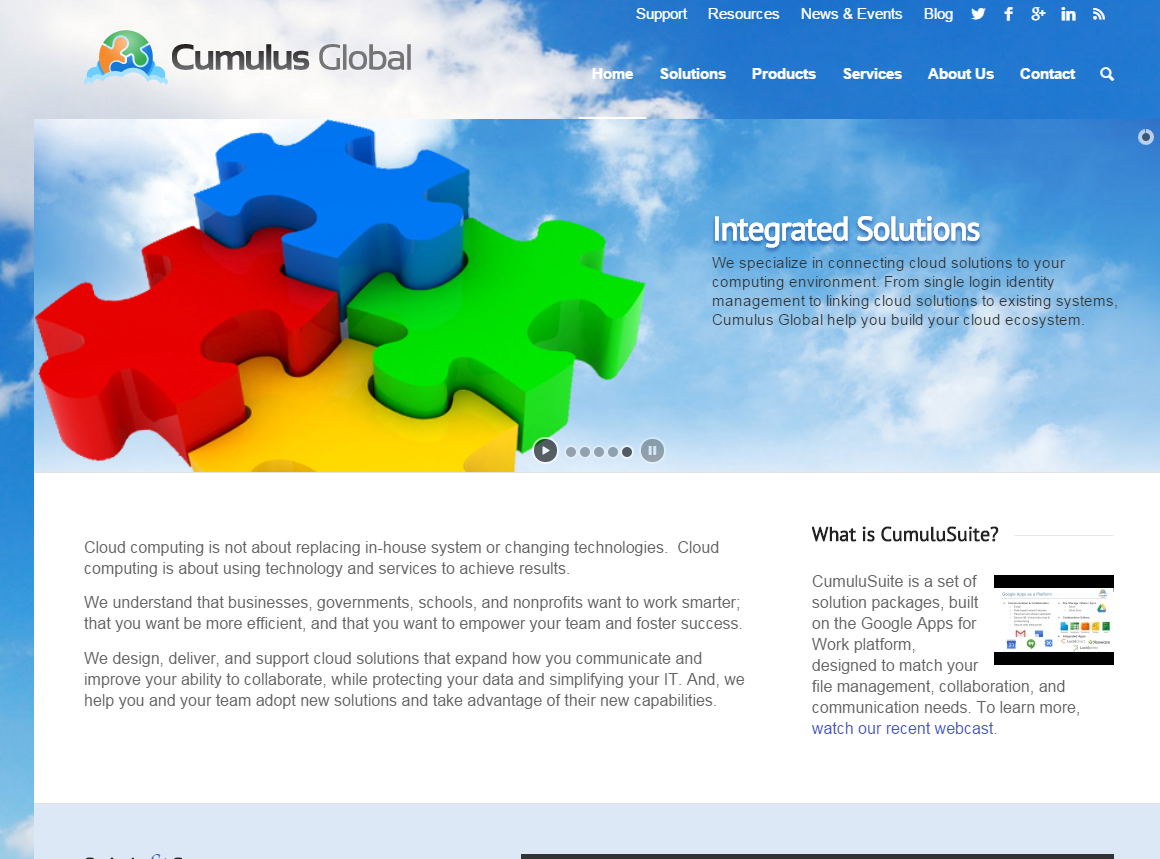 Yes! We launched our new website!
Our objective, to provide a better understanding of our solutions and the breadth of products and services we mix and match to create them.
Our focus remains on helping you achieve your goals and objectives by providing you with cloud-enabled technologies, services, and expertise.
We will continue to add and enhance the content in our belief that information is key to making sound decisions. To that end, the Resources section gives you access to our Cloud Solutions eNewsletter, our monthly 3T@3 Webcast series, and the Cloud Solutions Daily.
0
0
Allen Falcon
https://www.cumulusglobal.com/wp-content/uploads/2021/08/cumulus-15-years.png
Allen Falcon
2015-05-01 13:59:47
2015-05-01 13:59:47
A New Look for Spring