A Notable Shift in Cyber Attacks
As we proceed into 2023, we begin receiving reports and analysis of 2022, the year that was.  Now is a time when we gather data and perspectives on the past year. This new information helps guide us to better decisions in the year ahead. With respect to Cyber Attacks, the information is definitely both positive and negative in nature.
Mixed News
As reported recently in CRN, SonicWall reports in their 2023 annual Cyber Threat Report that ransomware attack volume dropped by 21% worldwide last year. In the US, the volume dropped by 48%.  While this is good news, we see some serious caveats in the data.
2021 was the worst year on record for ransomware attacks, with more than 600 million worldwide.
Even with the 21% drop, 2022 still had the second largest number of ransomware attacks in history.
Ransomware attack volume in 2022 was 50% more than in 2020, and more than 2019 and 2022 combined.
SonicWall also reports that the last quarter of 2022 had a spike of attacks with an increase over Q4 in 2021.
What does this mean?  Ransomware attack volumes have dropped, but they are still at historical highs.  It is too soon for us to predict a change that would alter how we protect and respond these attacks.
Shifting Landscape
Related data suggest the cyber attack landscape is shifting. This information suggests that cyber criminals are focusing on other types of attacks. In 2022,
Cryptojacking attacks jumped by 43%
IoT malware attacks increased by 87%
Similarly, CRN reported that security vendor CrowdStrike noted a 20% increase in data theft and data extortion attacks that did NOT deploy encryption. More attackers are avoiding the protections against ransomware and simply threatening to expose or release sensitive data.
What does this mean? Businesses with solid cyber security and business recovery solutions in place can avoid paying ransoms. Collecting ransoms to decrypt files has become less attractive.  By quietly identify and collecting sensitive information, cyber attackers regain the upper hand.  They can release portions of the data if the victim hesitates to pay.
The Impact on Your Business
While we may see some encouraging signs, your business remains at risk. Our Security CPR model guides decisions on cyber security solutions. The model offers a holistic approach that begins with communication and education, ensures protection and prevention, and includes your ability to restore and recover.
To ensure your business has the resiliency it needs, focus on threats most likely to impact your business and those that will be the most damaging if successful. We have a number of blog posts, webcasts, and whitepapers in our Resource Center.
Call To Action
For a look at your cyber security, complete our Rapid Security Assessment (free through June 2023) for a review of your basic security measures.
Contact us or schedule time with one of our Cloud Advisors to discuss your cyber security protections and/or your broader security needs, priorities, and solutions.
About the Author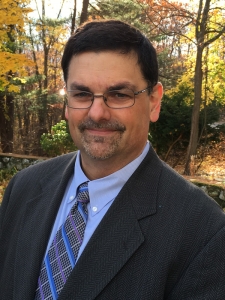 Allen Falcon is the co-founder and CEO of Cumulus Global.  Allen co-founded Cumulus Global in 2006 to offer small businesses enterprise-grade email security and compliance using emerging cloud solutions. He has led the company's growth into a managed cloud service provider with over 1,000 customers throughout North America. Starting his first business at age 12, Allen is a serial entrepreneur. He has launched strategic IT consulting, software, and service companies. An advocate for small and midsize businesses, Allen served on the board of the former Smaller Business Association of New England, local economic development committees, and industry advisory boards.
https://www.cumulusglobal.com/wp-content/uploads/2020/02/Data-Protection-Security-1.png
564
800
Allen Falcon
https://www.cumulusglobal.com/wp-content/uploads/2021/08/cumulus-15-years.png
Allen Falcon
2023-03-01 09:00:36
2023-03-01 10:11:29
A Notable Shift in Cyber Attacks