Email Encryption is Not Compliance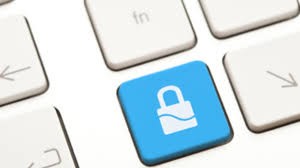 While providing a reasonable level of protection from inappropriate access to your data, the built-in encryption is not sufficient to meet information privacy regulations. Laws such as the Health Information Portability and Accountability Act ("HIPAA"), and industry regulations including the Personal Card Information ("PCI") standards require more than data encryption.
Privacy laws and regulations typically include three components:
Policies and procedures that, when followed, provide appropriate data protections

A means to monitor compliance, with the ability to detect and mitigate potential violations of the policies and procedures

A defined response and resolution procedure in the event of a breach
As explained in our eBook, Email Encryption in Google Apps, Technology can support the implementation of these three components, but does not offer a full solution on its own.
---
Contact us to assess your email encryption needs and to define an affordable solution.
---
0
0
Allen Falcon
https://www.cumulusglobal.com/wp-content/uploads/2021/08/cumulus-15-years.png
Allen Falcon
2016-07-14 09:00:48
2016-07-14 09:00:48
Email Encryption is Not Compliance