Share your answers to our 3 Questions and, in exchange, we will
Schedule time (no cost / no obligation) with one of our Cloud Advisors to discuss why the questions are important and to review your answers
Provide our Rapid Security Assessment at no cost to you.
3 Questions about Cyber Security:
1) How do you protect your user devices?
Anti-virus, next-gen endpoint protection, managed event detection and response, other …
2) Do you require that employees multi-factor authentication (MFA) when connecting to online services?
For all services, some services, other …
3) Do you perform backups of critical systems and data?
weekly, daily, hourly, other …
Why and How:
These 3 Questions about Cyber Security indicate how well you may be protected, and your ability to recover, from the most common and most costly types of Cyber Attacks on small businesses.
Related Resources
About 3 Questions:
3 Questions is a new program we are launching to help small business owners and IT leaders think about the issues facing their businesses in new ways.
About the Author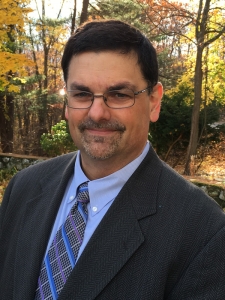 Allen Falcon is the co-founder and CEO of Cumulus Global.  Founded in 2006 to offer small businesses enterprise-grade email security and compliance using emerging cloud solutions, Allen has led the company's growth into a managed cloud service provider with over 1,000 customers throughout North America.  Having started his first business at age 12, Allen is a serial entrepreneur having started strategic IT consulting, software, and service companies. An advocate for small and midsize businesses, Allen served on the board of the former Smaller Business Association of New England, local economic development committees, and industry advisory boards.
https://www.cumulusglobal.com/wp-content/uploads/2021/08/cumulus-15-years.png
0
0
Allen Falcon
https://www.cumulusglobal.com/wp-content/uploads/2021/08/cumulus-15-years.png
Allen Falcon
2023-01-12 15:00:47
2023-02-03 16:42:48
3 Questions – About Cyber Security