The term "SaaSOps" was first coined by David Politis, founder of BetterCloud. SaaSOps, short for Software-as-a-Service Operations, is the suite of processes, skills, and responsibilities for managing the lifecycle of software delivered as a cloud service. Most small and midsize businesses use multiple SaaS applications.
By effectively and efficiently managing these applications, we reduce operating costs and security risks.
The 5 SaaSOps Processes
Adapting the enterprise model for small and midsize businesses (SMBs), SaaSOps encompasses the following five processes.
1. Adoption
SaaS Adoption begins with discovery.  Discovery includes both (1) Selecting SaaS applications your business needs or wants; and (2) Identifying the SaaS applications in use by your team. In today's world of cloud services, individual employees are likely signing up to use SaaS applications that they want or think they need. These are often free, or low cost, consumer oriented services. Often referred to as "Shadow IT", these apps sit outside your control and outside of your security protections.  Selecting which SaaS applications you will use, as a company, and which you will not, sets the stage for successful operations.
2. Optimization
Optimizing SaaS operations requires cross-application and in-application analysis.  By examining SaaS applications and services, and how they are used, you can identify and remove redundant features and data sets.  Streamlining applications and systems in-use lowers complexity, support requirements, and cost.  Within applications, license management is key to ensure you do not under- or over-license your services.  Beyond the cost implications, unused licenses pose a security risk.
3. Management
SaaS Management includes the lifecycles for both users and applications.  If done well, SaaS Management automates common tasks prone to administrative error.
User lifecycle events focus on properly managing on-boarding, off-boarding, and mid-lifecycle changes.  These events cover accounts, access, security, permissions, and integrations users need to perform their jobs across your SaaS applications and services.  User lifecycle management also includes group management.  The ability to automate group membership based on user attributes gives you the ability to manage uses based on roles and responsibilities.
Application management focuses on application configuration, ensuring accounts, access, security, and data management. Active configuration management creates a dependable service for users.
4. Security
This includes five key integrated security pillars:
Discovery of sensitive data, including data subject to industry or legal regulations.
Mitigation of oversharing of data, externally and within your organization.
App monitoring and remediation, spanning availability, access, and performance.
User behavior analytics, providing data to support operations, planning, and improvements.
Least privilege access management, ensuring
5. Experience
SaaSOps changes — improves — your business' overall experience with your cloud-based services. The impact is visible to your employees and your IT administration.
Automation simplifies tasks and reduces administrative, security, and other errors while improving your IT team's ability to respond quickly to change and support requests.
Change management ensures decisions to alter services are known and documented and helps ensure you remain compliant with policies, industry standards, and regulations.
Managed Access and Rights reinforces company policies, maintains compliance, and enables employees to access the applications, services, and data needed for their jobs.
In Summary
As your use of cloud services grows, implementing SaaSOps solutions becomes an important management tool.  Beyond monitoring and managing costs, SaaSOps helps reduce management and administration errors, provides a better experience for IT teams and end users, and improves security. The incremental cost to deploy SaaSOps tools delivers savings while reducing risk.
Call To Action
Schedule time with one of our Cloud Advisors or contact us to discuss how best you can support your remote and hybrid workers. The conversation is free, without obligation, and at your convenience.
About the Author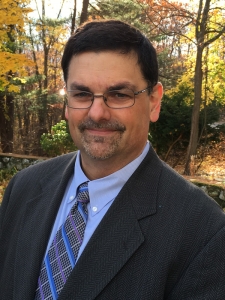 Allen Falcon is the co-founder and CEO of Cumulus Global.  Allen co-founded Cumulus Global in 2006 to offer small businesses enterprise-grade email security and compliance using emerging cloud solutions. He has led the company's growth into a managed cloud service provider with over 1,000 customers throughout North America. Starting his first business at age 12, Allen is a serial entrepreneur. He has launched strategic IT consulting, software, and service companies. An advocate for small and midsize businesses, Allen served on the board of the former Smaller Business Association of New England, local economic development committees, and industry advisory boards.
https://www.cumulusglobal.com/wp-content/uploads/2020/02/Layered-Clouds.jpg
750
1000
Allen Falcon
https://www.cumulusglobal.com/wp-content/uploads/2021/08/cumulus-15-years.png
Allen Falcon
2023-05-03 15:28:48
2023-06-07 11:19:23
SaaSOps: Adapting the enterprise model for small and midsize businesses