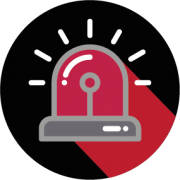 One of the challenges we face with nearly everybody working remotely or from home, is how to manage teams.  In particular, customer-facing teams and teams whose members normally work together in person require more adaptation.  here are
Managed Live Chat for Web Sites

If done well, Live Chat on your web site improves your ability to engage and service your current and prospective customers. In addition to providing real-time connections to site visitors, robust live chat systems let you classify operators, message between operators, and hand off responsibility for chats. Leveraging live chat, your customer facing teams — sales and service — can work more effectively and with greater coordination.  Contact us to discuss how we can broker tools like Olark, and get you up, running, and trained quickly.
Managed Shared Inboxes for G Suite
Customer facing teams often share an inbox to managing incoming messages.  When the team is remote, tracking who is responsible for each email thread becomes even more difficult.  Tools like Hiver let you manage, route, and track shared inbox messages across your teams.  Contact us for more info and check out this webcast and demo.
Team Planning Tools
Tracking tasks, projects, and dependencies among teams requires some organization.  In Office 365, the Planner app provides a simple format for tracking team members, assigned tasks, and basic dependencies.  As part of the Office 365 suite, Planner integrates with users' inboxes and calendars, and with personal and shared storage.  Planner can also be added to Teams channels as a Tab.
In the G Suite environment, we recommend Hive as an affordable, easy to use, planning and task management tool.  It is similar in functionality to Planner and other tools, like Trello, and integrates well with your G Suite identity, Drive, and more.
Contact us for help and guidance getting your project tools in place.
Bookings in MS Office 365
Designed for use by appointment-based businesses, Bookings is an Office 365 app that lets individuals schedule appointments themselves.  Customers can select the time, a particular person, or the first available when scheduling. You control available times, available staff, and appointment defaults. If you are reaching out to your customers, Bookings is way to speed up the appointment setting process.
Intranet Sites
With teams working remotely, access to files on in-house services may be limited, difficult, or slow.  Remote access tools like desktop sharing and VPNs add complexity and increase users' frustration.  Moving files into Intranet sites can provide fast, secure, reliable access.
In G Suite, you can turn Drive folders and hierarchies into Intranets in a matter of minutes with OverDRIVE.  The software lets you create and manage web sites quickly and efficiently, using Drive as the content repository.
In Office 365, Sharepoint sites provide an easy mechanism to share files and other content relevant to teams.  You can connect Sharepoint to Teams and Groups, giving users secure access to files and resources vai the methods easiest for them.
As you assess your operations and your needs, we are here to help.  Please contact us for a Cloud Advisor Session.  Our assessment and recommendations are free and without obligation.
0
0
Allen Falcon
https://www.cumulusglobal.com/wp-content/uploads/2021/08/cumulus-15-years.png
Allen Falcon
2020-04-05 23:06:07
2020-04-05 23:06:07
5 Tools for Remote Team Success