Posts
https://www.cumulusglobal.com/wp-content/uploads/2021/08/cumulus-15-years.png
0
0
Allen Falcon
https://www.cumulusglobal.com/wp-content/uploads/2021/08/cumulus-15-years.png
Allen Falcon
2022-02-07 09:00:46
2022-12-21 20:20:10
Resources for Small Business Owners and Solopreneurs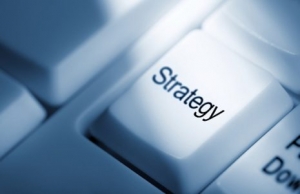 The tag line of a recent ZDNet article says it all:
Tech leaders have to support how their business generates revenues and profits if they are to be taken seriously.
As reported in the article, KMPG reports that 76% of CEOs want their technology projects to "make" rather than "save" money.  And while this data is from a survey of large and mid-market enterprises, we understand the small and midsize business owners and decisions makers want the same results. Cloud gives you the ability to reduce resources needed to manage and maintain IT infrastructure, which can free up resources for IT solutions closer to the revenue stream.
Your mindset as a business leader should remain on Business Outcomes; your IT service provider should have the same focus.
Whether you are the IT decision maker, you have a CIO or IT Director, or you rely on an IT service provider for strategic guidance and tactical solutions, here are some ways to rethink and redirect your IT direction and value.
Identify the biggest challenges in your organization

: Start by understanding what your business wants to achieve and the most critical roadblocks. These are most often business, not technology, issues. Technology, however, provides the tools needed to overcome challenges and enable opportunities.  Let desired business results guide your technology strategy and drive specific projects.

Focus on how to develop new business models

: Think beyond how a new technology can cut costs.  Explore and evaluate how emerging technologies, such as AI and Machine Learning, can enable your business to rethink "how" you work and how you manage revenue streams.

Use information to create a more efficiency

: Take advantage of new business intelligence tools that empower you to convert your data into useful, actionable information.

Remember that "Digital Transformation" is a process, not a solution

. Rethinking your business processes to better leverage cloud and new technologies continuous effort. Remember that new apps, tools, and templates need to adapt as you learn more and as your business needs and priorities change.

Pick the right partner

: We are past the "one and done" era of IT solutions. Your environment needs to evolve with you business, your employees, and your partners.  Pick a partner that can stay with you for the long-haul.
---
Cumulus Global focuses on "Cloud Forward" IT solutions that support your desired business outcomes.  Contact us for a complimentary Cloud Advisor session to discuss your business goals, challenges, and priorities.
---
0
0
Allen Falcon
https://www.cumulusglobal.com/wp-content/uploads/2021/08/cumulus-15-years.png
Allen Falcon
2019-10-31 09:15:39
2019-10-31 09:15:39
Tech Leadership: Focus on Business Success

At the NJ Google Apps for Education Summit this month, we had the opportunity to briefly present and discuss the role and impact of Google Apps in K-12 Education with administrators and leaders from several districts.  This post is the 2nd of 5 on Leadership and Google Apps in Your District.
Create an Equitable and Sustainable Ecosystem
Every district and school we work with for Google Apps, Chrome, and/or Play deployments has a population that spans some measure of socio-economic conditions. These socio-economic factors will play a part in funding technology.
As schools move to 1:1 programs, socio-economic differences across the student population can also weigh heavily on students and their families.  Depending on how a district structures its 1:1 program, the district can create an equitable resource for all students or can further exasperate the digital divides.  Poorly crafted 1:1 programs may also lack the financial stability to remain sustainable following the initial equipment purchase or first refresh cycle.
Schools can avoid these hazards with sound, long-term planning guided by a mandate for equitable opportunity and sustainability.
Here are few considerations.
1:1 Programs with BYOD can create a systemic bias based on family wealth, unless the district is willing and able to ensure all students have access to a default device that is comparable in form, function, performance, and reliability to those brought from home.
1:1 Programs in which families purchase specific devices are often a financial hardship for lower and middle-income families, particularly those with multiple children in the system.
Districts should consider policies covering if and when students may use applications and resources not provided by the district for school work.
Initial 1:1 program plans should look forward through at least 2 equipment refresh cycles, to ensure that funding is stable and equipment life cycles (reliability and usability) are consistent across classes and grades.
1:1 program funding should be a recurring operating expense rather than a discretionary budget item.  Delaying purchases and refresh cycles reduces the effectiveness of the program across the student population and can result in higher overall costs.  Fair market value (FMV) leases help even out annual costs and maintain refresh cycles
1:1 Programs with equipment and applications purchased by the district ensure all students have equal access to resources, but place the greatest potential financial burden on the district.
Districts should consider policies related to "Technology Fees" or "1:1 Program Fees" as a means of mitigating 1:1 program costs.  Districts should consider if and when to subsidize or waive fees based on financial need.
Professional development for faculty and staff should be an ongoing process that develops skills and sets expectations for technology integration into the learning process.
Districts should consider the ability to leverage technology in the classroom as a skill set on par with subject matter expertise and other teaching skills.
With a well-considered, long-term plan and a commitment to equity and sustainability, districts can design and execute 1:1 programs that provide all students with an equivalent learning environment. Schools will always need to deal with socio-economic differences across their populations, and it is impossible to ensure all things are equal.  Solid leadership as districts adopt technologies and methods, however, can ensure equitable access and opportunities to learn.
into available grants and other sources of funding,  these factors can also weigh heavily on the
https://www.cumulusglobal.com/wp-content/uploads/2021/08/cumulus-15-years.png
0
0
Allen Falcon
https://www.cumulusglobal.com/wp-content/uploads/2021/08/cumulus-15-years.png
Allen Falcon
2014-07-28 10:00:53
2014-07-28 10:00:53
2nd of 5: Leadership and Google Apps in Your District
Headquarters / Boston
4 Bellows Rd / 2nd Floor
Westborough, MA 01581

PO Box 1129
Westborough, MA 01581-6129
Regional Offices
120 W Trinity Pl
Decatur, GA 30030